Certification of industrial valves with a low-emission bonnet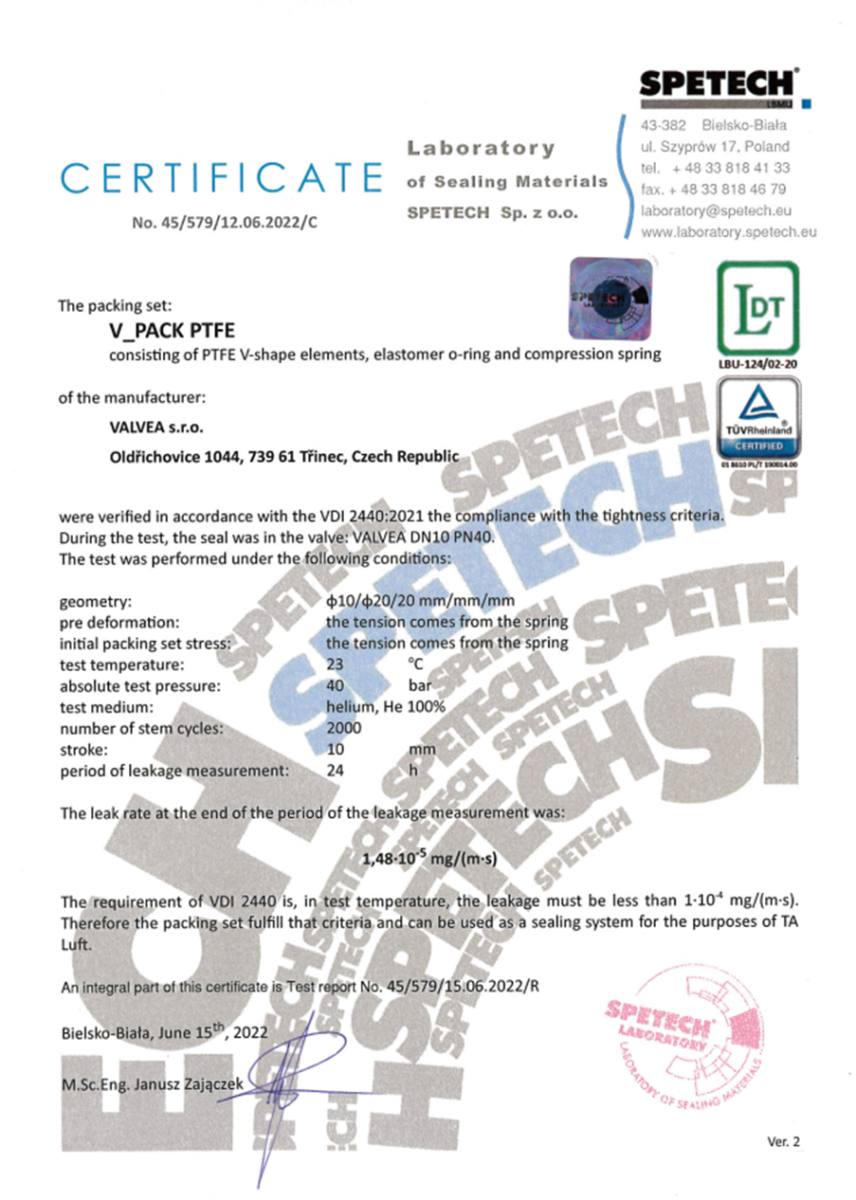 In June of this year, we successfully certified VA2012.3 series control valves with V_PACK bonnet for low-emission applications according to the VDI 2440 (Ta-Luft) standard, for one of our clients. This type of valves is used for microflow control – in this particular case for use in analyzer applications.
The tests were carried out using the method defined in the ISO 15848-1:2015 standard on the assembled valve, which was exposed to a Helium pressure of 40 bar. In this pressurized condition, the valve completed 2000 full opening and closing cycles.
Subsequent measurement using the vacuum method for 24 hours proved the emission level at the limit of 1*10-4mg/(s*m).
We look forward to the next challenges!