1st place in the competition Building of the Year 2020 in Třinec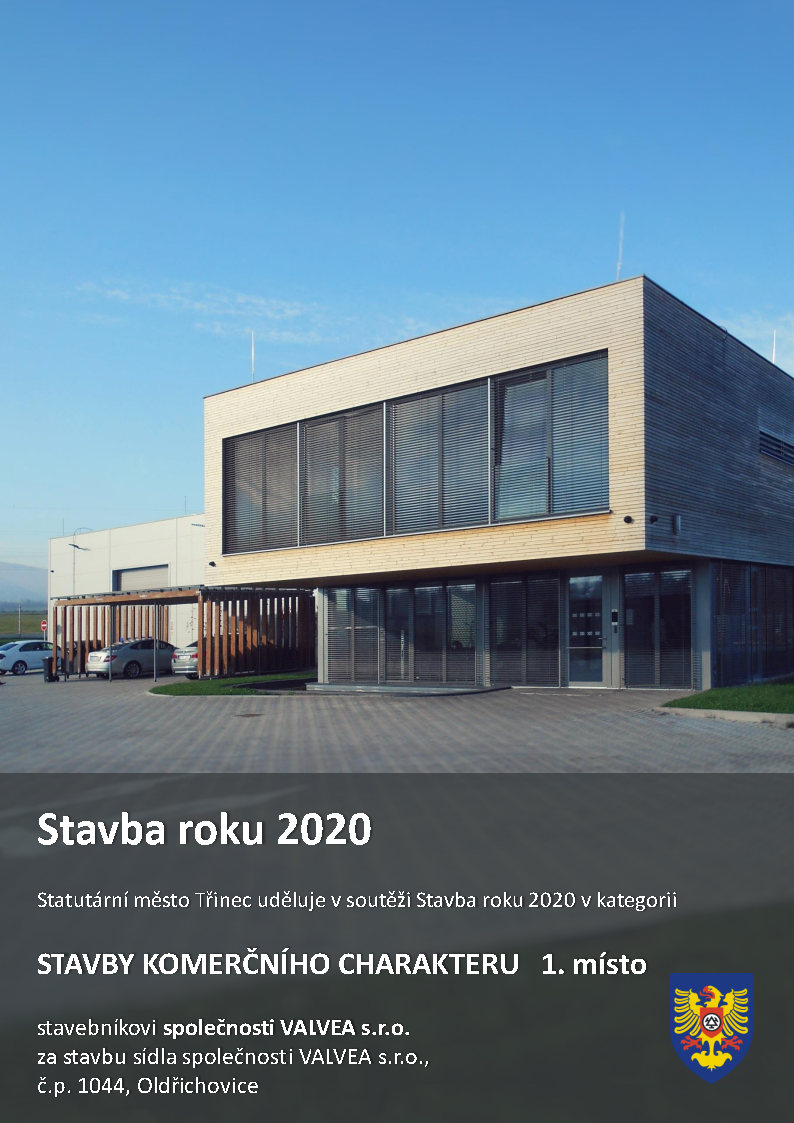 We are very pleased that the expert jury of the traditional architectural competition Building of the Year of the Třinec City awarded first place in the category of Commercial Buildings to the building of our new headquarters in Třinec Oldřichovice. The author of the project is Ing. Jan Paldus and the construction took place under the auspices of Beskydská stavební, a.s.
We would like to take this opportunity to thank all the parties involved and the expert jury, and we look forward to further successful years in this new beautiful premises.
Not: The competition Buildings of the Year in Třinec has been announced for two decades by the Department of Building Regulations and Spatial Planning of Třinec City Hall. More information can be found here: https://www.trinecko.cz/stavba-roku-mesta-trince-2020-zna-sve-viteze/d-48105